Anything Loan Holiday
Need Extra Money for the Holidays?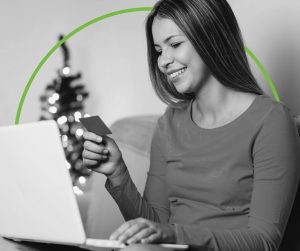 Explore the Anything Loan Options from 360FCU
Less stress and more joy is possible this holiday season with the Anything Loan from 360 Federal Credit Union. New and existing members can enjoy low rates to help cover holiday expenses, such as plane tickets, holiday gifts or renovations to spruce up your home before your family party! Whatever the situation is, 360FCU is here to help make your holidays even better!
The Details:
Borrow up to $30,000
Rates as low as 9.99% APR* for 36 months or 10.49% APR for 60 months
Ask our loan specialists about other available rates & terms by stopping in branch or calling our Virtual Branch
A Loan for All of Your Holiday Needs.
Apply Now
* APR = Annual Percentage Rate. Rates & terms are effective as of the date shown and are subject to change without notice. Except for lines of credit, education refinance and savings secured loans the Annual Percentage Rate includes a 0.25% rate discount with Auto-Pay from a 360 Federal Credit Union Account. If the Auto-Pay is not set-up or removed from the account your rate will increase by 0.25%. Rates listed are based on our credit grade "A". Your actual rate may differ depending on your individual credit score and term. All loans and credit lines are subject to credit approval, except the savings secured loan.  Membership eligibility required. Ask for details.