Dream Big, Pay Less.
Ready to make your home sweet home a little bit sweeter? Tap into the equity of your house to pay for home remodeling, college, consolidating debt, traveling… or whatever else you've been dreaming of!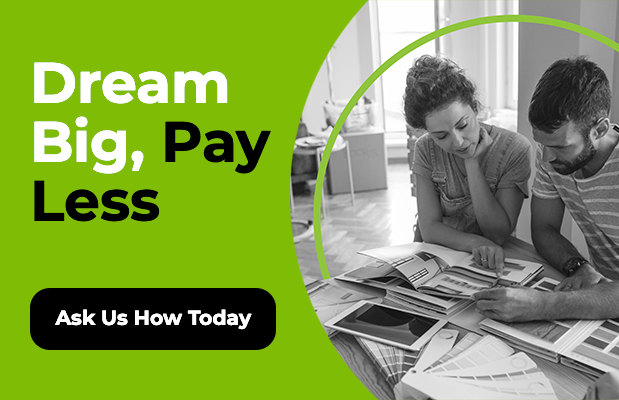 Home Equity Loan rates as low as
3.75% APR*
Home Sweet Home Starts at 360FCU:
All applicants will be entered into a drawing to win a $500 Home Depot Gift Card!

No annual fee or prepayment penalties

No title search fees

No appraisal fee*

No closing costs
Ask us how today.
Hurry — this offer is only valid from 3/1/2020-4/18/2020.
*APR = Annual Percentage Rate. Must close by 5/31/20. Rate displayed applies to owner occupied 1 – 4 family properties located in Connecticut, Massachusetts and Rhode Island with a Loan to Value (LTV) equal to or less than 80%. Rates are based on credit grade "A". Your rate may differ depending upon your individual credit score and term selected. Minimum loan amount of $10,000. Maximum loan amount is conforming loan limits for LTV equal to or less than 80%, for LTV 80.01% to 100%, up to $250,000 with an add on rate of 1.125%. Payment example: $677.81 a month (based on $50,000 loan amount, 3.75% APR 7 year term, credit grade "A" and up to 80% loan-to-value). Application fee of $100 for loan amounts up to $250,000 and $250 for loan amounts over $250,000 will be refunded upon successful loan closing. It will not be refunded if the loan is withdrawn or denied. Hazard insurance is required. An AVM or drive by appraisal will be performed on the property at no cost to the member to determine the value to calculate the LTV. Offer may be revised or withdrawn at any time. Subject to credit approval. Membership eligibility required. Offer valid 3/1/2020 – 3/31/2020.