Government Shutdown Assistance
360FCU is committed to helping its members. If you are a federal government employee and are not being paid during the shutdown, we may be of assistance during your hardship. For assistance with your specific situation please call Megan West at  860-627-4223 or e-mail at megan.west@360fcu.org.
Shutdown Assistance Programs Available
Relief Loan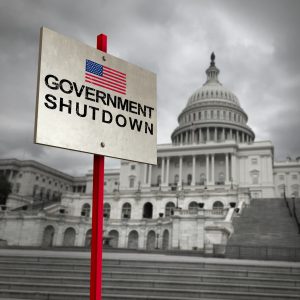 0.99% APR*

Loan amount $500 – $1,500

No payments for 1st 60 days

Loan to be repaid over 6 months following 60 day deferral period

Current members and new members are eligible

No credit check
Skip a Pay
Skip your current loan payment

Eligible on personal and auto loans only

$35 fee waived  

No waiting period
Membership Deposit Waived
Join 360FCU and we will waive the membership account deposit
Speak with a Financial Counselor
Here to help you make smart financial choices

Free consultation to discuss your hardship
Please fax documents to 860-370-9369, attention Megan West.
Details: APR= Annual Percentage Rate. To be eligible for the programs members must provide a furlough letter. For the Relief Loan, applicants must complete a signed paper application and submit a furlough letter with December paystubs to qualify. Loan payment example: $250.93 for a $1,500 loan at 0.99% APR for 6 months, total interest for life of the loan is $5.56. One loan per person. No other discounts apply. Cannot be used to refinance an existing loan. Offer may be revised or withdrawn at any time. Please fax documents to 860-370-9369. For skip a pay: deferring your loan payment will result in an extension of the original term and that interest will continue to accrue at the rate disclosed in your original loan agreement. You will then have to make extra payment(s) after your loan would otherwise have been paid off. All other terms and conditions of your loan agreement remain in force. Membership eligibility required.