Limited Time Only!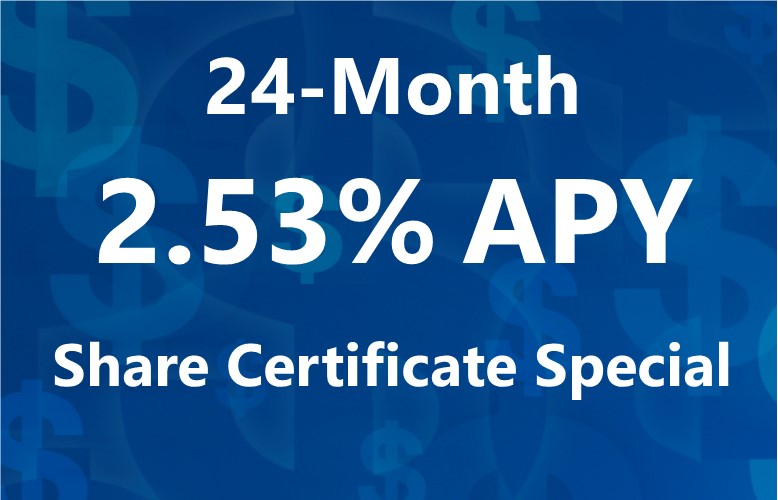 Now is the time to make your money grow.
Earn higher rates on your cash with a 360FCU Share Certificate.
Act now, this is a limited time special.
Stop by a branch or call 800.544.4728 to open an account today!
*APY = Annual Percentage Yield. Special APY applies to new money only, not available for funds currently on deposit at 360 Federal Credit Union. Early withdrawal penalties apply. Minimum deposit of $1,000. This offer may be revised or withdrawn at any time. Limited time offer starting July 1, 2018. Membership eligibility required.