Protect Yourself Against Stimulus Scams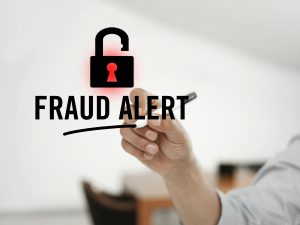 Follow these tips to protect yourself from current Stimulus Check Scams: 
You will receive your stimulus check one of three ways, according to the IRS. You will receive your stimulus check either direct deposit into an account, paper check or payment cards. You will not receive an email or text message with a link to claim your stimulus check. 
Do not answer unsolicited calls or emails. New technology makes it easy for scammers to imitate any organization, including government agencies. Do not answer phone calls from an unknown number, especially those claiming to be the IRS, Treasury Department or state unemployment benefits agency. If you believe this call may be legitimate, start a separate means of communication. 
Do not give out personally sensitive information. One common scam regarding the stimulus involves emails, social media posts or links leading to a phony application where you are asked to provide information like SSN, bank account, credit card numbers, etc. The IRS will never call, email, text or contact via social media asking for personal information, even in regard to the stimulus. 
There is no way to get your stimulus check early. Some scams offer an expediated payment or supplementary funds in exchange for a processing fee, typically a prepaid debit card or gift card. Paying a fee will not move the stimulus payment faster. There is no way to get your stimulus check earlier, and no one ever needs to pay for a stimulus check. 
Do not fall victim to "doppelganger checks". This scam begins when you receive a fake check and deposit it into your bank account. Later, the fraudster will reach out and claim that there was a problem with the deposit and you need to return the funds to them. When the financial institution realizes the check is fake, the victims will lose money from the check and the funds returned to the fraudster. 
If you believe you have been victims to a fraud in regards to your 360FCU account, please contact us at 860-627-4200.