Boat, RV, Jet Ski Financing Options
Finance Your Summer Fun: Miscellaneous Secured Loans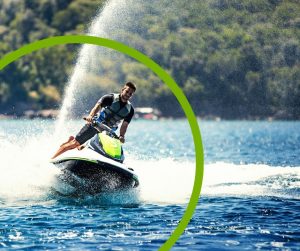 Here's to your weekend adventures —– wherever life might take you through out all four seasons, let it be an experience to remember. From Auto Loans to Home Loans and everything in between, 360 Federal Credit Union offers a range of personal lending options to help you achieve your goals.
The Miscellaneous Secured Loan can make your dream of owning a boat, RV, jet ski and more a reality! With some of the most competitive auto lending rates in the Harford, Tolland and Middlesex County areas, 360FCU is committed to providing you with outstanding service and expert financial support.
Finance Your Fun
Are you ready to pack your bags and hit the lake in your brand new boat? Explore how 360FCU can help you finance many of the activities that make life thrilling. Use a miscellaneous secured loan for: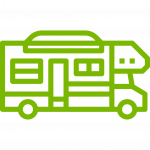 RVs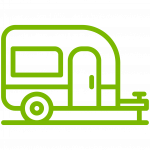 Campers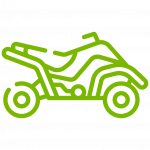 ATVs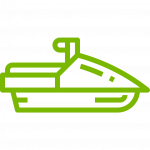 Personal Watercraft (Jet Ski)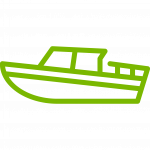 Boats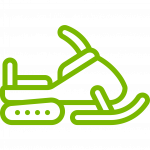 Snowmobiles
Apply Now
Miscellaneous Secured Rates
| Rates as of: 08/17/2023 | |
| --- | --- |
| ATV's, Personal Watercraft, Snowmobiles | |
| Term | APR1 |
| Up To 60 months | 6.74% |
| 61 - 84 months | 7.74% |
| Boats, RV's | |
| Term | APR1 |
| Up To 60 months | 6.74% |
| 61 - 84 months | 7.74% |
| 85 - 120 months2 | 8.74% |
1) APR = Annual Percentage Rate. Rates are effective as of the date shown and are subject to change without notice. The Annual Percentage Rate includes a 0.25% rate discount with Auto-Pay from a 360 Federal Credit Union Account. If the Auto-Pay is not set-up or removed from the account your rate will increase by 0.25%. Rates listed are based on our credit grade "A". Your actual rate may differ depending on your individual credit score and term. 
2) Term for loans greater than $25,000.
Loans are subject to credit approval. Membership eligibility required. Ask for details.