Mortgages
Home Mortgages from 360 Federal Credit Union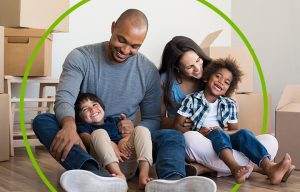 Local Lending You Can Count On
Your dream home plus your dream mortgage, what can be better than that?
Whether you're purchasing your first home or a new home, 360 Federal Credit Union offers a range of mortgage options, including fixed and adjustable rate terms, that will get you from open house to closing in no time! With some of the most competitive mortgage rates in the Hartford, Tolland and Middlesex county areas, 360FCU is committed to providing you with outstanding service and financial support that helps you fulfill your dreams of homeownership!
So roll out the welcome mat, pick out the paints and prep the moving truck — your home buying journey begins today at 360FCU.
Apply Now
Perfect Home. Perfect Mortgage. 
Take the first step to mortgage prequalification here.
Only have a short time left on your first mortgage? Refinance with our Mortgage Freedom Home Equity Loan.
Disclosures:
APR = Annual Percentage Rate.  
1) Rate based on $100,000 loan amount and 20% down payment. Rates apply to owner occupied, primary residence or second home, purchase and no-cash-out refinance. Investment properties ineligible. Maximum financing; 1 Unit, 95%; 2 – 4 Unit, 80%; Condominium or PUD, 90%. Points paid are a percentage of the loan amount (1 point = 1% of loan amount.)  ARM= Adjustable Rate Mortgage. Rates quoted are variable rates. 1 Year ARM, rates subject to change annually. 5/1 ARM, rate fixed for the initial 5 year period. Subject to change annually thereafter.
Payment example: $1,163.63 monthly payment borrowing $100,000 at 2.79% for 96 months. $832.19 monthly payment borrowing $100,000 at 3.09% for 144 months. 
All loans and lines subject to credit approval. Rates based on credit score grade A. Rates are effective as of the date shown and are subject to change without notice.