Extended Warranty Plans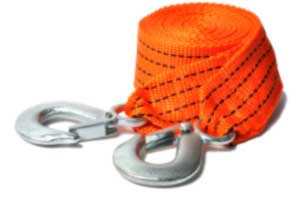 No matter where your vehicle is financed, you can now come to us for an extended warranty through our business partner, Route 66 Warranty. They have a complete line of coverage designed to keep your vehicle on the road.
Even the most reliable vehicle can develop a mechanical problem. That's why so many people depend on Route 66 Warranty. No matter where you travel in the United States, we protect you against major mechanical expenses, and there is NO DEDUCTIBLE on covered parts and labor.
We have 3 comprehensive plans to choose from, Easy Street, Main Street and First Street. All of our plans come with Rental Car Allowance and 24 hour/7 days a week Emergency Roadside Service:
Towing
Flat Tire Assistance
Battery Jump Starting
Lock-out Service
Minor Adjustments
If you're a holder of a Route 66 protection plan…

When repairs are necessary or questions arise, simply call them prior to any repairs and they will take care of it from there… It's that simple.
No Deductible
Nationwide Coverage
24/7/365 Emergency Roadside Assistance
30 Day Money-Back Guarantee
Transferable
Direct Payment Visa®/MasterCard®
To learn more about or to purchase an extended warranty plan, contact us or stop by your local branch.
The information contained here is not intended to provide in depth information about all plans available. It only provides a basic overview of the Route 66 plans.
Complete terms and provisions are contained within each Service Agreement. Please read Service Agreement for complete details.